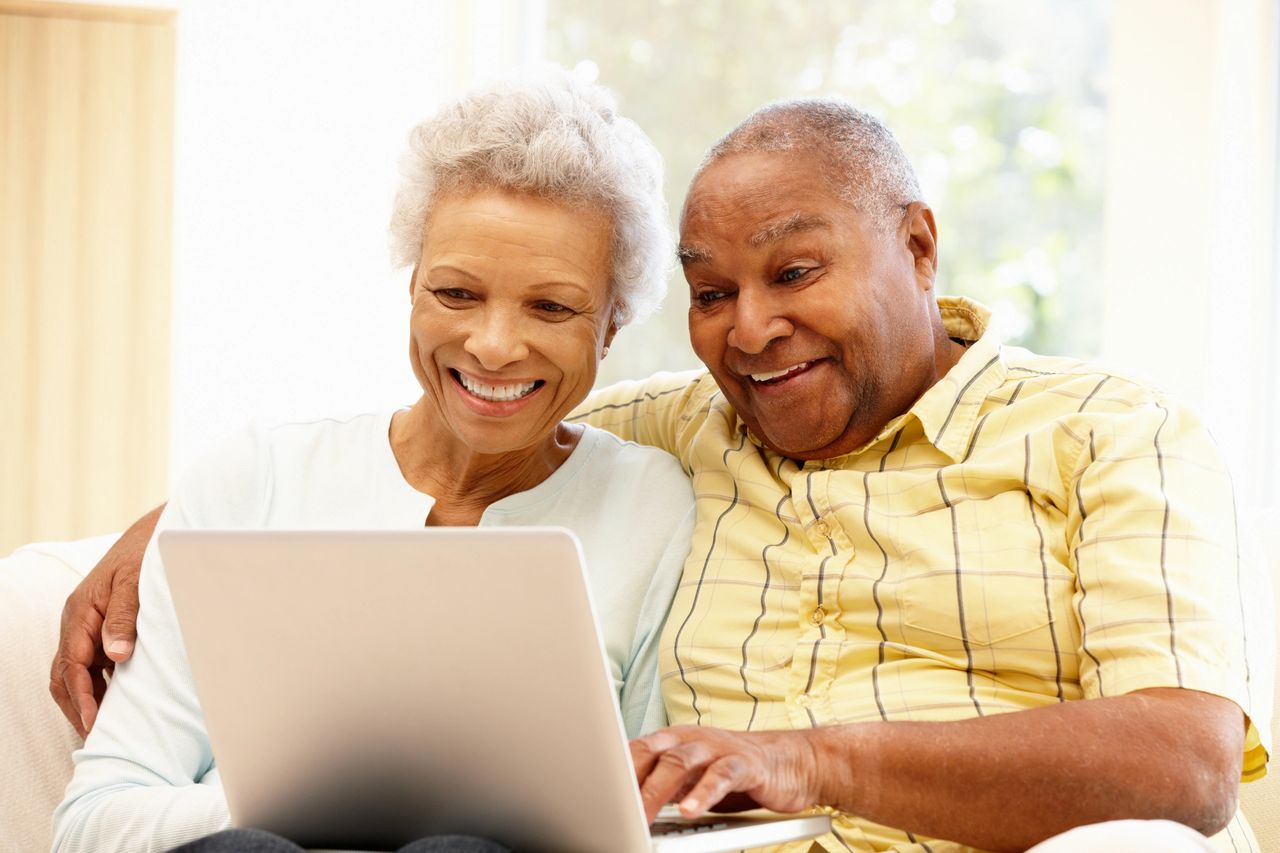 With outside-the-house activities temporarily closed, seniors and families alike are looking for safe ways to have fun at home.
To keep people of all ages from getting bored, restless, or agitated, we've put together a huge list of free virtual experiences.
These experiences include observing animals in zoos and in their natural habitats around the world, a wide variety of live music and concerts, virtual travel to amazing places across the globe, tours of the world's top museums, and even virtual visits to top U.S. theme parks.
6 ways to observe animals and nature
1. Smithsonian National Zoo in Washington, D.C.
5 nature cams allow you to observe a cheetah and her new cubs, giant pandas Tian Tian and Mei Xiang, 6 Asian elephants, the lion habitat, and a colony of naked mole rats.
2. San Diego Zoo
11 live cam options show a wide variety of animals, including koalas, polar bears, condors, and tigers.
3. The Cincinnati Zoo
Around 3 pm Eastern time, the Zoo holds a daily Home Safari on its Facebook Live Feed and dozens of previous live videos are available to watch any time.
4. Animal Adventure Park's April the Giraffe
April is a reticulated giraffe at the Animal Adventure Park in New York and she has a calf named Tajiri. You might also see a few other giraffes too.
5. Live nature cameras across the world
We found a wonderful website that has dozens of live camera feeds from all around the world.
From the comfort and safety of home, watch horses in Kentucky, a tropical reef aquarium in California, the Northern Lights in Canada, pandas in China, beautiful sunsets in Hawaii, and more.
6. Visit aquariums across the U.S.
Aquariums have had to close their doors, but staff are still working to care for the animals. 
They're also using this time to create special video content to share virtual presentations and behind-the-scenes access to various animals and ocean life.
Here are three of our favorites:
New England Aquarium
Monterey Bay Aquarium
Georgia Aquarium
8 ways to listen to amazing music and watch shows "live"
1. Full-length Andrew Lloyd Webber musicals
Iconic British composer Andrew Lloyd Webber is making some of his musicals available to watch for free on YouTube each Friday for the next 7 weeks.
On Fridays, each feature-length show will begin streaming on YouTube at 2 pm Eastern time and will be accessible for free for the following 48 hours.
Over his long career, 72-year-old Webber has composed some of the most famous soundtracks in modern theater, including Cats, Joseph and the Amazing Technicolor Dreamcoat, Evita, Jesus Christ Superstar, School of Rock and The Phantom of the Opera.
2. The New York Philharmonic
Orchestra members are sharing wonderful performances from home as well as past concerts on Facebook and YouTube.
3. Arkansas Symphony Orchestra
In their ongoing "Bedtime with Bach" (BWB) series, Arkansas Symphony Orchestra members share videos of themselves performing beautiful and relaxing pieces from their homes in videos posted on their Facebook page.
4. New York's Metropolitan Opera
Every day, a different presentation from the Met Opera's Live in HD series is being made available for free streaming on the Met website.
Each performance is available for 23 hours, from 7:30 pm Eastern time until 6:30 pm the next day. See the schedule by scrolling down on this page.
5. London's National Theatre
Every Thursday evening (UK time), a new "NT at Home" show is released on YouTube to stream free for a week.
6. Famous actors perform in "The 24 Hour Plays"
These short monologues are written, rehearsed, and performed all within 24 hours, which gives the series its name.
So far, there are 6 "rounds" with about 20 performances in each round. They're all free to watch and available here
7. PBS Great Performances
PBS Great Performances is America's top performing arts TV series. It showcases a diverse range of performing arts specials from around the world.
Many of their full-length performances are available to watch for free – check this page and look for the videos without the blue star (those require a membership).
8. Even more music and shows
For a huge list of major classical concerts and events being streamed online, refer to this regularly updated list from Classic FM.
Every day, NPR Music is updating their list of live audio and video streams from around the world. It covers a wide variety of musical genres. Some will require registration or a subscription, but most will be free.
Check this list from The Guardian for more free streaming operas from major opera houses.
4 ways to travel the world
1. Visit 5 amazing U.S. National Parks
Google created a beautiful, interactive way to explore the scenic wonders in five U.S. National Parks: the Kenai Fjords in Alaska, Hawaiian volcanoes, New Mexico's Carlsbad Caverns, Utah's Bryce Canyon, and Florida's Dry Tortugas.
In these amazing video experiences, a local ranger guides you through each park, allowing you to do things like fly over the active volcanoes in Hawaii, snorkel the coral reefs in the Dry Tortugas, or kayak through Alaska's fjords, among other things.
2. Smithsonian Virtual Travel
Smithsonian magazine created a collection of virtual travel experiences, digital exhibits, and books that will transport you to far-off lands.
Start here at their virtual travel home page and browse dozens of amazing experiences.
Here are three of our favorites:
Smithsonian Channel's 68 full-length episodes of "Aerial America" – available for free and with no login needed on

 

Smithsonian Channel Plus
3. New York Times 52 Places to Go
The Times has chosen 52 beautiful and interesting places all around the world for our armchair travelling enjoyment.
Wander into the belly of an Egyptian pyramid, explore the house where Mozart was born, or fly over the rocky peaks of Glacier National Park. 
You'll see new places, hear new languages and pick up some interesting tidbits about other cultures.
(You may need to create a free New York Times account to access this article)
4. Relax with sheep in a California vineyard
When you want to bring some nature into the home, pretend you're in a vineyard in Napa Valley with a peaceful flock of sheep.
This 6 hour video features sheep grazing and baaa-ing among grapevines at Shafer Vineyards – take a quick glimpse or let it play in the background.
Explore 9 of the world's top museums
1. Smithsonian National Museum of Natural History in Washington, D.C.
In 2018, the National Museum of Natural History was the 11th most visited museum in the world and the most visited natural history museum in the world.
Its collections contain over 145 million specimens of plants, animals, fossils, minerals, rocks, meteorites, human remains, and human cultural artifacts – the largest natural history collection in the world.
Feel like you're actually there with this 360-degree room-by-room tour of every exhibit in the museum.
2. The Louvre in Paris, France
The Louvre is the world's largest art museum and a historic monument. 
See some of its most famous pieces free online tours of four exhibits, including Egyptian Antiquities.
3. The Vatican Museum in Rome, Italy
The Vatican Museum displays works from the immense collection amassed by the Roman Catholic Church and the Papacy throughout the centuries.
The Vatican's 7 virtual tours include The Sistine Chapel, St. Peter's Basilica, and Raphael's Room.
4. NASA in Virginia
National Aeronautics and Space Administration (NASA) is responsible for the U.S. space program, as well as aeronautics and aerospace research.
NASA's Langley Research Center and Ohio's Glenn Research Center both offer free online tours. 
And try some "augmented reality experiences" using the Space Center Houston's app.
5. National Museum of the United States Air Force in Dayton, Ohio
The NMUSAF is the oldest and largest military aviation museum in the world, with more than 360 aircraft and missiles on display.
See Franklin D. Roosevelt's presidential airplane along with military weapons and aircraft in the virtual tour of the Air Force's official museum.
And don't miss their YouTube channel with dozens of interesting videos and performances.
6. British Museum in London, England
The British Museum is dedicated to human history, art and culture. Its permanent collection of some 8 million works is among the largest and most comprehensive in existence.
Take a virtual tour of the museum to learn about historic artifacts, organized by time, like the Rosetta Stone and Egyptian mummies.
7. Getty Museum in Los Angeles, CA
The J. Paul Getty Museum at the Getty Center features works of art dating from the 8th through the 21st century.
There are three virtual tours, including "Eat, Drink, and Be Merry," which is a closer look at food in the Middle Ages and Renaissance.
8. Museum of Fine Arts in Boston, MA
The Museum of Fine Arts, Boston, is the 17th largest art museum in the world and one of the most comprehensive. 
Their collection of more than 450,000 works of art exemplifies the breadth, richness, and diversity of artistic expression, from prehistoric times to modern day. 
Their 16 virtual exhibits include a special section on 21st Century Designer Fashion.
9. Thyssen-Bornemisza Museum in Madrid, Spain
With over 1,600 paintings, the Thyssen was once the second largest private collection in the world.
Madrid's must-see art museum has the works of some of the continent's most celebrated artists like Rembrandt and Dali available online – choose from over 50 virtual tours.
Enjoy 3 major theme parks
1. Walt Disney World in Florida
In 2018, Walt Disney World was the most visited vacation resort in the world, with an average annual attendance of more than 58 million.
These unofficial YouTube videos make you feel just like you're on the famous rides:
2. Six Flags Great America in Illinois
This amusement park features 9 themed areas and 16 roller coasters, as well as a 20-acre water park called Hurricane Harbor.
Take a virtual tour of the park and virtual rides on 9 roller coasters.
3. SeaWorld Orlando in Florida
The virtual tour of Seaworld includes a tour of Discovery Cove and the option to "ride" the steel roller coaster Mako.
For more information on the Coronavirus (COVID-19) please visit: The Center for Disease Control
Call Us Now for Peace of Mind. We're here 24/7 to help you. 
Call (770) 874-2744. Or click
HERE
to schedule a free in-home consultation.
Credit:  Daily Caring Editorial Team
Image: PicMonkey/iStock