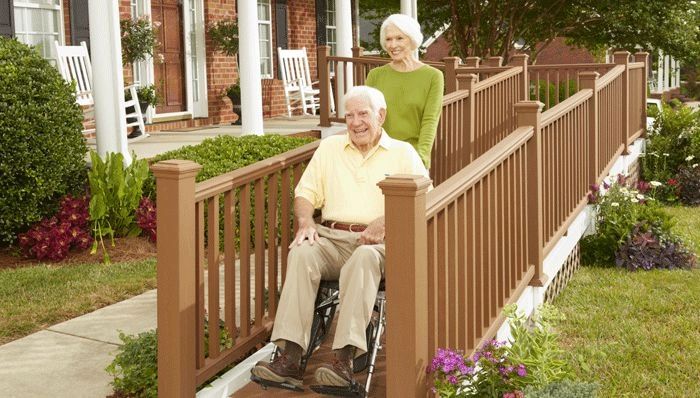 Home modifications help seniors live safely and independently
Home repairs and modifications help seniors live in their homes for as long as possible.
Making your older adult's home safer and more accessible reduces fall risk, prevents accidents, and increases independence.
In addition, home updates can reduce energy usage, which lowers utility bills.
The good news is that there are many financial assistance programs available to help people get needed home modifications.
We found 7 organizations that offer home repair assistance for seniors.
Contact them directly through the links below to get the home repairs needed to improve your older adult's safety and quality of life.
7 sources of home repair assistance for seniors
1. Area Agency on Aging
Contact the county's Area Agency on Aging to find out about home modification and repair funds provided by the Older Americans Act.
Grants may also be available through other local government programs. Check with the city or county housing or community development department.
2. Home energy update assistance programs
The Low-Income Home Energy Assistance Program (LIHEAP) helps low-income households pay for heating and cooling energy costs, energy crisis assistance, weatherization, and energy-related home repairs.
The Weatherization Assistance Program (WAP) gives financial assistance to update homes so they'll be more energy efficient and weatherized.
3. Rebuilding Together
Rebuilding Together is a national nonprofit organization that helps with repairs and home modifications to promote health, safety, and independence.
4. U.S. Department of Agriculture
The Section 504 Home Repair program provides grants to elderly very-low-income homeowners to fix health and safety hazards.
It also provides loans to very-low-income homeowners to repair, improve, or modernize their homes.
5. Medicare and Medicaid
Medicare and Medicaid won't pay for home modifications, but they will pay for durable medical equipment with a doctor's prescription.
That could include a bath transfer bench, toilet safety frame, hospital bed, walker, wheelchair, and more.
Talk with your older adult's doctor to find out if durable medical equipment could be used to improve their health and safety at home.
6. Sliding scale and reduced fee contractor services
Some contractors are willing to do home modifications for seniors at a reduced fee or on a sliding scale, depending on their income.
When calling contractors for estimates, ask if this is an option for your older adult.
7. Insurance
Some long-term care insurance policies cover some home modifications. Check your older adult's policy for details.
Recommended for you:
Call Sharp Home Care for peace of mind. We can help you or your loved one be safe and live well at home. We're here 24/7 to help you.
Call (770) 874-2744. Or click
HERE
to schedule a free in-home consultation.
By DailyCaring.com Editorial Team
Images: Lowes